Building History
Our offices are located in a historic building that has been carefully restored to showcase its original function and beauty. 
During the renovation and restoration process, we learned that the antique elevator in the building is one of the oldest operational elevators in the State of Alabama. This device has been preserved in its original form and serves as a reminder of our historic city's journey from past to present.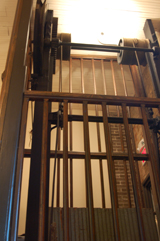 About Our Practice
The offices of DeLashmet & Marchand are located in historic downtown Mobile. Mobile County covers 1,644 square miles of land area and bodies of water.
Known for its bustling seaport and thriving seafood industry, the county sits in the extreme southwest corner of the state with a population of more than 398,000 people. Mobile County is bordered on the east by Mobile Bay and the Mobile-Tensaw River Delta (the largest inland delta in the nation), on the south by the Gulf of Mexico, and on the west by Mississippi.
DeLashmet & Marchand, P.C. serves nationwide clients in matters throughout the State of Alabama and the Gulf Coast regions of Mississippi and Florida.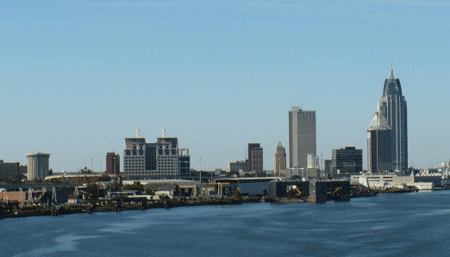 We have a broad range of capabilities and depth of experience allow us to provide client services, tailored to address varying industry issues, and to develop innovative solutions to provide client satisfaction and results.
Our law firm understands that your legal issues take priority in your life. Whether you are the owner of a trucking company and concerned about liability, or an immigrant who needs to acquire citizenship, we will cater to your needs and protect your rights.